You – Fiduconsult and bexio
Quick and easy ! In August 2019 our trust company signed a partnership agreement with bexio. Since then, we collaborate with many customers through the bexio software in a simple and very efficient way.
Fiduconsult was founded as early as 1974. Part of the secret of this longevity certainly lies in the company's ability to adapt our services to the needs and expectations of our customers. bexio has allowed us to continue on this path. Its functionalities, its command of payment traffic standards and the fact that bexio is a native cloud software offer many advantages. We particularly appreciate being able to provide our customers with accounting, salaries or VAT declaration support without any file transfer. Another key aspect is that bexio allows its users to reduce the workload related to management thanks to the software excellent command of integration mechanisms. The right tools at the right place !
Fiduconsult has easily found its place in the bexio ecosystem, which allows us to provide added value to our customers according to their needs. Today our trust company comprises more than ten bexio experts.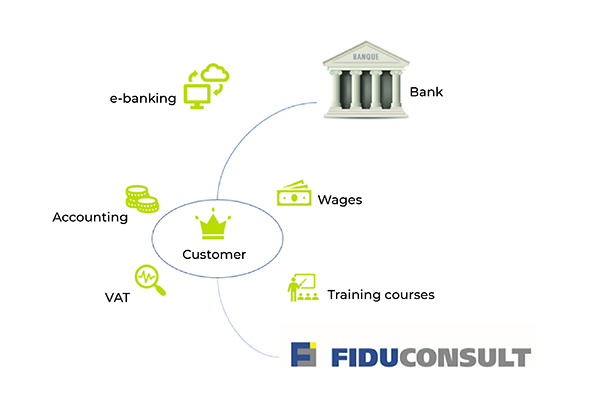 One of our employees, Samanta C., a finance and accounting specialist with a federal diploma in Lausanne, says: "My experience with bexio started a few months ago and I find this software very interesting with the processing options it offers. I particularly like its very intuitive operation and easy-to-use functionalities thanks to its well-thought ergonomics!"
We can be reached online and would also be pleased to set up a meeting with you, at your place or in one of our offices in Lausanne, Yverdon, Fribourg, Bulle, Neuchâtel, La Chaux-de-Fonds and Saignelégier.
Packages
You can choose between three different packages: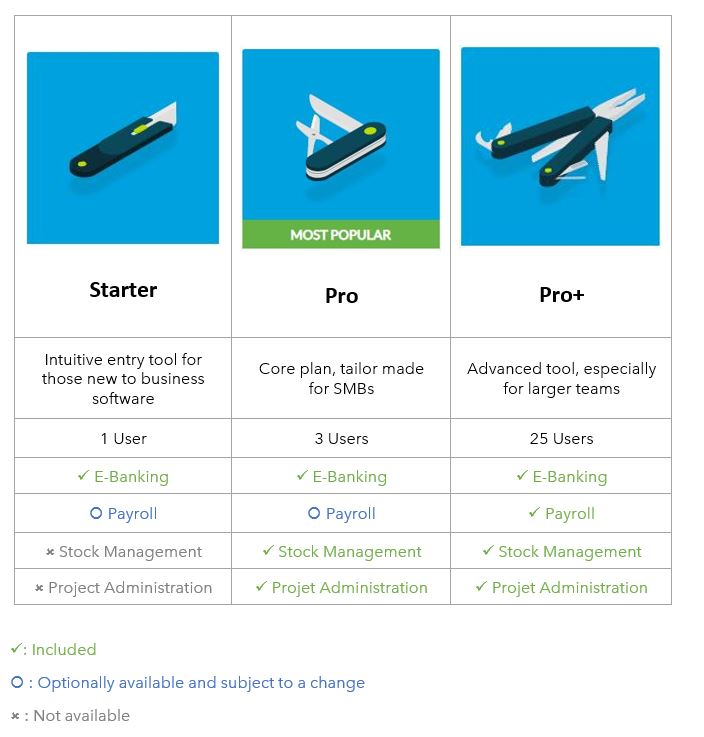 For any inquiries: bexio@fiduconsult.ch